Winter 2022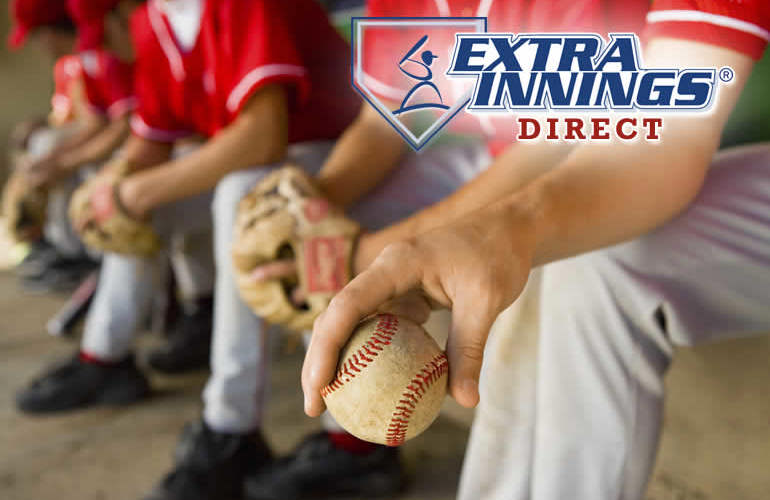 Introducing Our New Partner - Better Baseball
The Bullet Screens Series, will take your game to the next level. We prioritized durability and longevity over everything. Find the perfect blend of durability and portability while maximizing protection. Durable screens can be used in batting practice or during training for both indoor and outdoor baseball facilities.
We Have Balls!
Supply Chain issues and China Tariffs will skyrocket the price of balls this spring. In anticipation of this we pre-purchased many of the most popular models. The New Batafear EIPRO10 is manufactured with the same specs and in the same factory as the Wilson A1010. By far the best value in our inventory, log into your wholesale account on Baselinesports.us to check out your special wholesale pricing.
Bat Deals and New Releases!
Baseball and Softball players need bats, they purchase bats from someone, why not you? Our marketing team develops flyers, order forms or other materials to help our members sell bats to their players including the DeMarini Voodoo One, Louisville META, 2022 Easton Ghost Advanced, Marucci CAT9 and so many more. But don't be limited, our members get wholesale access and pricing to every bat our participating manufacturers make. No minimums, no inventory requirements and with your wholesale account with baselinesports.us you can drop ship the bat directly to your players or customer's home.
Build a Lid.
Your organization deserves custom headwear. Online Cap builders make the process of designing your own hat or visor a can of corn. Design an alternative Cap to sell to parents and fans as well. Don't forget your buying these lids at wholesale with direct accounts under our superior buying power umbrella. Make more money and make a fashion statement, what's better than that?
Footwear Shortage Expected
Inventory will be extremely thin soon due to COVID related factory shutdowns this summer. The Extra Innings Direct team has been able to procure an inventory of 2022 New Balance and 2022 Mizuno models. This inventory is available to our members on a first come first serve basis. Check out your wholesale account on baselinsesports.us to see the available NB inventory, Mizuno will be posted in the next week or so. Contact us with questions on how you can benefit from the lowest wholesale pricing and how to lock in footwear for your organization.
The Little Stuff Adds Up
Never pay a middleman again. Save big by using the following manufacturers for the products you will need this coming season. Socks (Twin City), Outerwear, Fanwear and Training Apparel (Augusta), Ice Packs, Tape and First Aid Kits (Mueller), Machines and Field Equipment (Bullet, Hack Attack, Jugs, ATEC, On Deck) and more.
Not a Member Yet?
What are you waiting for? Does your organization or facility qualify for our RISK FREE membership? Our buying power and negotiated deals with our manufacturers grants you direct access to accounts at below wholesale pricing. Why pay a middleman? Keep the profits for your organization and players! APPLY HERE.