Summer 2021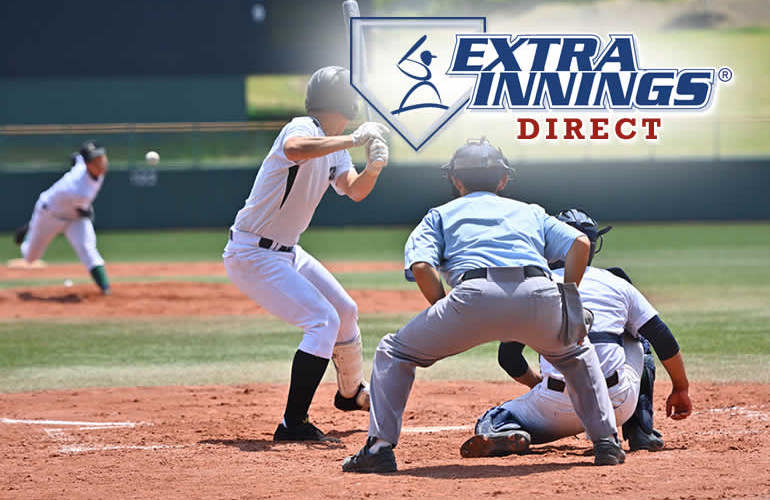 Extra Innings Expo
On Thursday, September 2nd you can meet the manufacturers reps and check out the 2022 product lines at this one-day showcase. The manufacturers will be presenting their 2022 uniform, footwear, apparel and equipment options. One day, one location 30+ manufacturers.
Expect Delays Again
Manufacturers are once again warning us of production delays beginning this fall. Extra Innings Members do have priority wholesale access which helps avoid missing uniform deadlines. However, we encourage all our members to work with our support team as early as possible on any new designs and rosters as there will be delays once again this winter and fall. Contact Us to learn about this amazing service offered to our members.
Exclusive Demo Program
Get your organization sized up and create a huge revenue stream.
Wow! Extra Innings Direct Members not only get the best wholesale pricing available, but they also receive a rebate up to 15% on their wholesale purchases. This great deal is only offered to our member organizations and facilities. The new 2022 footwear, apparel and uniform line from New Balance is incredible. Get exclusive wholesale service, access, and incredible pricing with your Extra Innings Direct Membership.
NEW! Baseline Sports
Extra Innings Direct has partnered with Baselinesports.us to offer our members an online option to order product at wholesale. Yes, our members get wholesale access and pricing to every product shipped from each manufacturer directly to them. But there are times when our members would like to drop ship to their customers, take advantage of same day shipping or the ease of ordering online. Our new partnership with Baselinesports.us gives them another option. If you would like to check out the private wholesale pricing from Baselinesports.us
If your organization is just looking for an occasional discount on product and not a full Extra Innings Direct Membership you may want to consider a Baselinesports.us membership plan for 20% most purchases.
Not A Member Yet?
What are you waiting for? This is a RISK FREE opportunity. Our buying power and negotiated deals with our manufacturers grants you access to 30+ manufacturers at or well below wholesale pricing. Why pay a middle man? Keep the profits for your organization and players!
Got Questions?
Contact Us to get your questions answered. We will give you all the information, including access to our support team and a sneak peak of the incredible wholesale deals the participating manufacturers offer our member organizations and facilities. Our tagline is "revenue for your organization and savings for your players" let us prove it to you!