Winter 2020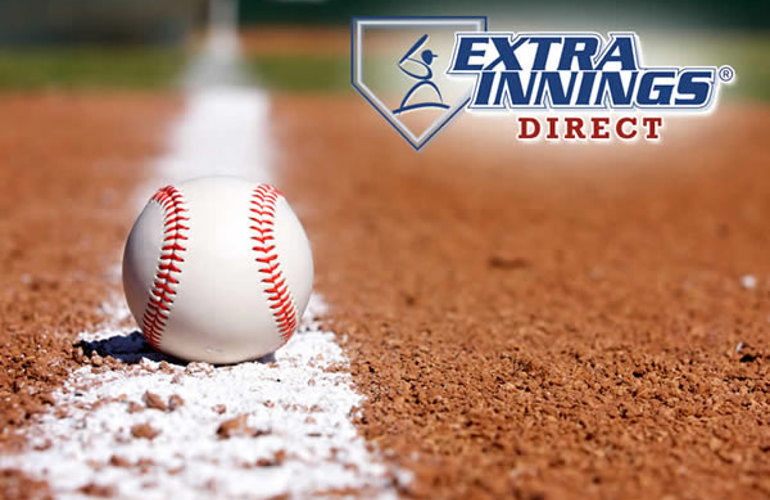 Exclusive New Balance Partnership
Extra Innings Direct and New Balance have agreed to a new partnership plan adding even more benefits for Extra Innings Direct members committed to the New Balance Brand. The announcement comes after another strong year of growth between the two national brands. Extra Innings Direct members now receive partnership benefits that include significant product rebates and incentive bonuses on top of the national level pricing they already receive. Extra Innings Direct President Rob Nash stated "We are thrilled to be able to offer our members exclusive benefits and incentives offered by the iconic brand New Balance", "we are committed to grow the New Balance presence with this partnership of Baseball and Fastpitch Travel Organizations and Facilities across the country."
2021 Bats Early Access
Select 2021 bats are now being reserved by Extra Innings Direct members. This early access allows our members to be first to sell these bats to their players and customers. These bats include the new Louisville Slugger Meta BBCOR and USSSA models, the Slugger LXT, the iconic Easton B5 BBCOR the Victus Nox BBCOR, Vandal BBCOR and USSSA model as well as the Marucci Cat 9 series. Extra Innings Direct members will also have access to demo bats so their players can try before they buy!
Gaiters and Masks
Extra Innings Direct members have taken advantage of the national wholesale pricing and access to custom Gaiters and Masks to help keep their players, coaches, customers and fans safe. Champro, Power Tec, 3N2 and Easton have all supplied our members within the last three months. Extra Innings Direct also procured a wholesale relationship with one of the nation's largest supplier of cleaning supplies, disinfectant, sanitizer, facility operational needs. We will continue to support our members with wholesale access to these and other opportunities to help keep everyone safe and playing going forward.
Fall Ball?
With other sports being delayed or cancelled we are seeing an increase in Fall Ball interest. Our members have wholesale access to more casual fall ball uniforms, apparel and equipment. Champro, Augusta, Pacific, Outdoor and 3N2 have all stepped up for our members offering tremendous pricing, selection and quick turnarounds.
Your Assistant Is Ready
Don't have time? Not sure how to get started? Our support and marketing team works for you. Right now, they are assisting our members design, order and track product. They develop flyers, brochures, banners, order forms and make it easy for our members to profit from this new revenue stream. We are ready to get to work for you and your program, don't wait another season.
Try Constant Contact for FREE
Try Constant Contact for FREE and Webgreenit will set up your team branding also for FREE!
CLICK HERE TO GET STARTED FREE
Webgreenit is here to help your team or league with any of your web design or digital marketing needs. Need a new team or league website or portal? Let's discuss your needs.