Spring 2021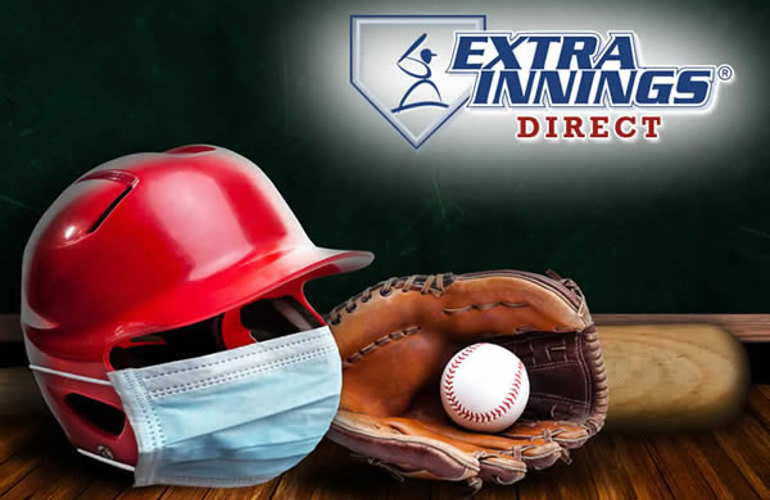 Around the Horn. Industry Update
COVID continues to wreak havoc on global supply chains. The suspension of overseas manufacturing this last spring and summer have caused delays in product arriving in the States and a backlog of available manufacturing time in certain categories.
We are seeing the bat inventory from most manufacturers improve daily. We expect that to continue in the weeks ahead, just in time for the busiest buying season.
Footwear companies are bringing in stock as quickly as possible. We encourage our members to reserve sizing kits and get their organizations sizing done as soon to take advantage of this high profit margin opportunity.
The uniform manufacturers are still warning us of possible delays this Spring. Because of our preferred status with most manufacturers our member orders are going well as sublimated apparel and uniforms are being produced on schedule. Consider getting these orders in as soon as possible this year to avoid any delay issues that they are forecasting.
What's New at Extra Innings Direct
The Super Store is expanding! We continue to add products at special deals as we get closer to the season. Some of the more popular items include Pocket Radars, a larger ball selection, camwood style training bats and of course many of the most popular bats.
Behind the scenes we are working hard with our partners from WebGreen IT to develop a new, user friendly member zone and super store. This new technology will include an app for your mobile device that will make checking inventory and ordering product at wholesale pricing from over 35 manufacturers easier than ever. We will have more announcements as we get closer to launch this summer.
The success of our member organizations and facilities is our top priority. We understand the correlation of their success with the strength of our membership. Adding value to our membership beyond wholesale pricing and product access is a priority leading into 2021. We have recently negotiated key partnership deals that we are quite confident will significantly improve our members bottom line.
The newest partnership to announce is with ACG Payments. By leveraging the strength of our large membership base and our combined volume, we have been able to secure significant national discounts on payment processing. If you are taking payments via a website, phone, scheduler or pos system ACG Payments will significantly reduce your transaction and processing fees. Other benefits may also include free terminals and other hardware depending on your needs. Please email benefits@shopeidirect.com if you would like to learn more about this exciting partnership.
2021 Bat Rankings
Based on industry wide sales volume and pending orders through 1/15/2021

BBCOR
Louisville Meta
DeMarini "Goods" 2 Piece
Easton B5
Marucci CAT9
DeMarini Voodoo One
Honorable Mention: Easton ADV, DeMarini CF, Marucci CAT9 Connect, Victus Nox, Victus Vandal

USSSA
DeMarini Cf
Louisville Meta
Marucci CAT9
Marucci CAT9 Connect
Easton ADV
Honorable Mention: DeMarini "Goods", Victus Vandal

USA
DeMarini CF
Easton ADV
DeMarini Voodoo
Marucci Cat Connect USA
Rawlings Quatro pro
Honorable Mention: Easton ADV1

Fastpitch
Easton Ghost Advanced
Louisville LXT
Easton Ghost Dual Stamp
Demarini CF
DeMarini FNX
Honorable Mention: Based on future orders. Rawlings Mantra, Demarini Prism